Zenhaling is available for clients seeking Personal Training. Personal training is designed to strengthen the entire you, from the inside out.
"WE WANT YOU IN THE MINDSET THAT YOU ARE ALWAYS TRAINING!"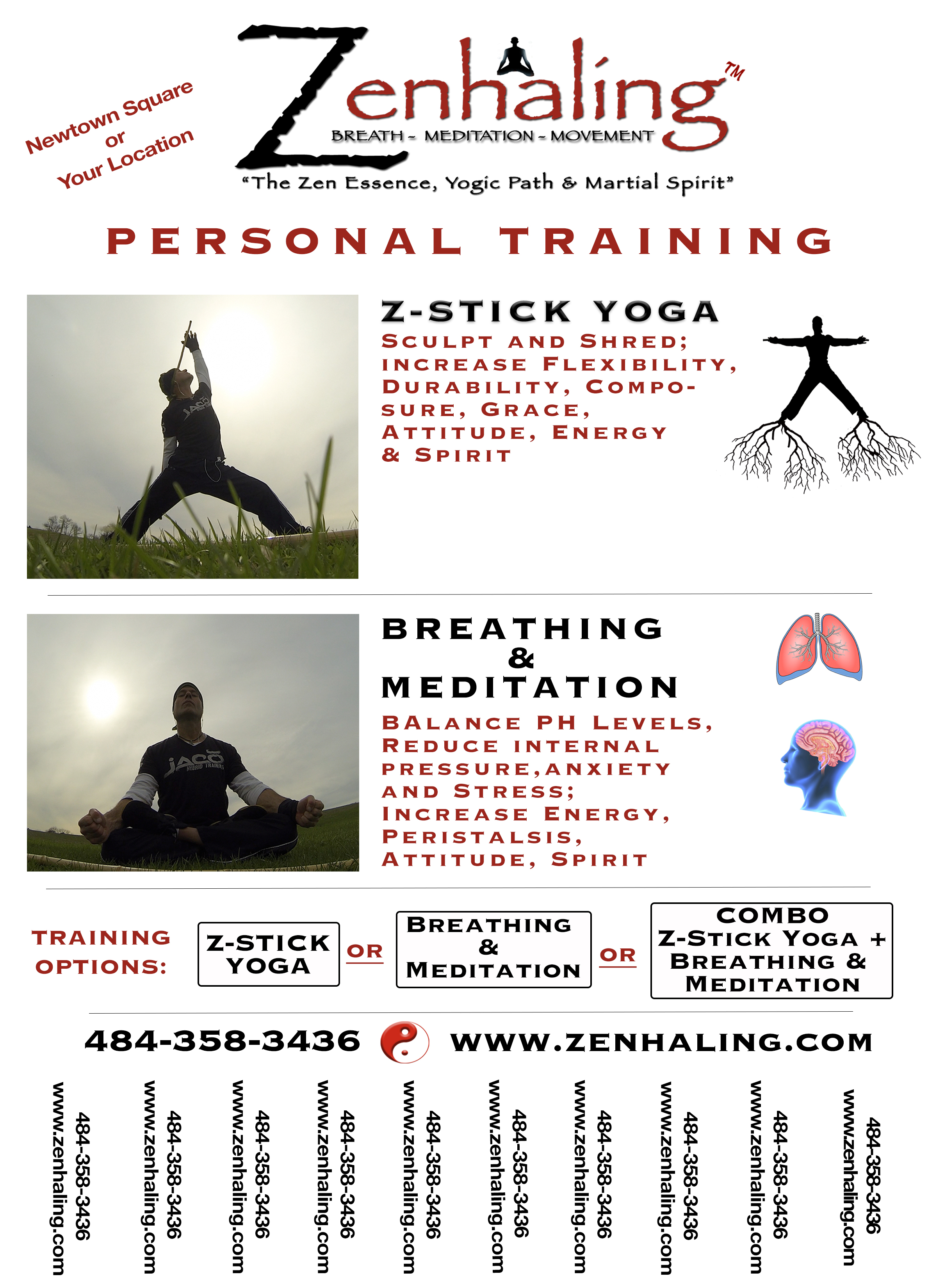 Consider this…If you are always working on the breath and the mind and posture and alignment, then you are always training. Monitoring thoughts, checking in with your breathing patterns that happen with your thoughts and emotions and paying attention to your Body Movements through constant awareness of posture and alignment can become a Natural habit that you willingly add to your daily routine and life.  Training in your own environment or outside in Nature, you will work on your transformation from the inside out. Zenhaling will teach you the skills to find comfort and peace in the present moment, no matter the obstacle you are faced with. Training is Yin & Yang, Breathing, Meditation & Z-Stick Movement, (Walking, Stretching & Striking)
Athletes can train in their off season and integrate their added dexterity, flexibility and discipline to their game.
Shadow Boxing and Bag Training are Zenhaling Training Drills

Zenhaling Personal Training requires Mental and Physical Fitness and may not suitable for everyone. To see if you are a fit to experience Personal Training, please call 484 358-3436 or email tim@zenhaling.com