Zen Training for your Company, At Your Office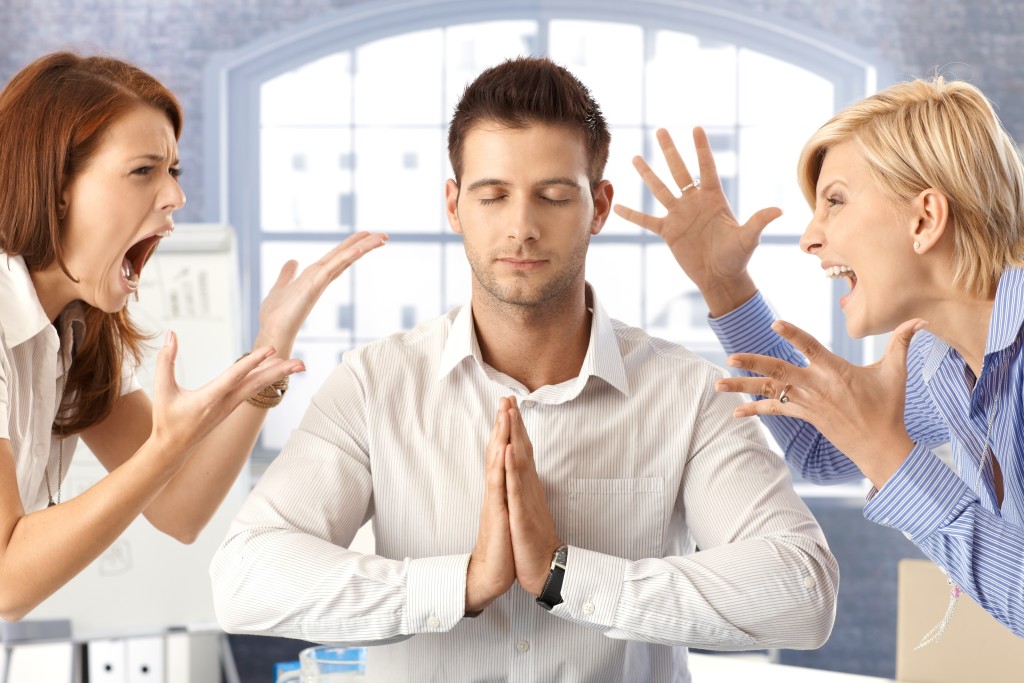 Do you have stress and anxiety?
Do you experience shortness of breath during the day?
Would you like to Control Anger, Frustration and Negative thoughts?
Would you like More Energy throughout the day?
Could you benefit feeling lighter in body weight and personality?
Would you like to be able to Breathe Freely while at work?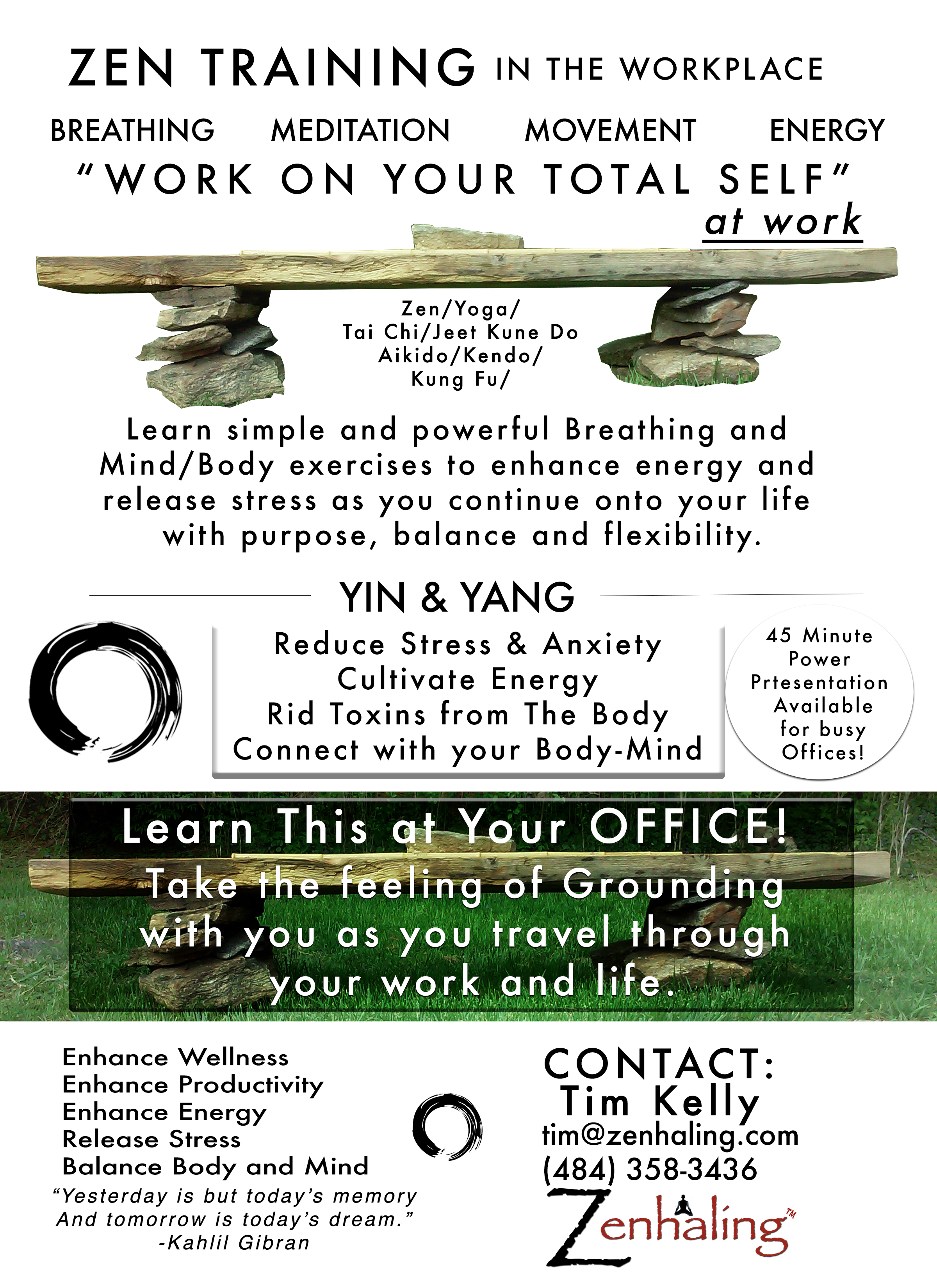 Companies Like Google, Twiter, Intel, Zappos, Facebook offer Breathing and Meditation to their employees and realize the affect that it has on their business and lives.
Read The Article:
In Silicon Valley, Meditation is No Fad
Learn Breathing and Mind related Exercises that you can use anywhere in life.
Benefits of Working With Tim:
•    Hands on Experience from an Experienced Practitioner
•    Gain Confidence
 and instill Collective Mentality
•    Breathe, Visualize and Create what you want to manifest during Meditation.
•    Follow up available In-person, Skype and phone-call sessions
Tim uses his 15 + years experience working for Johnson & Johnson, Boston Scientific and Co-Founder of Philadelphia Films into this practical and usable Content in this one of a kind Body-Mind Experience.
If you can change the way that you relate to your breathing, it can change every waking moment of your life.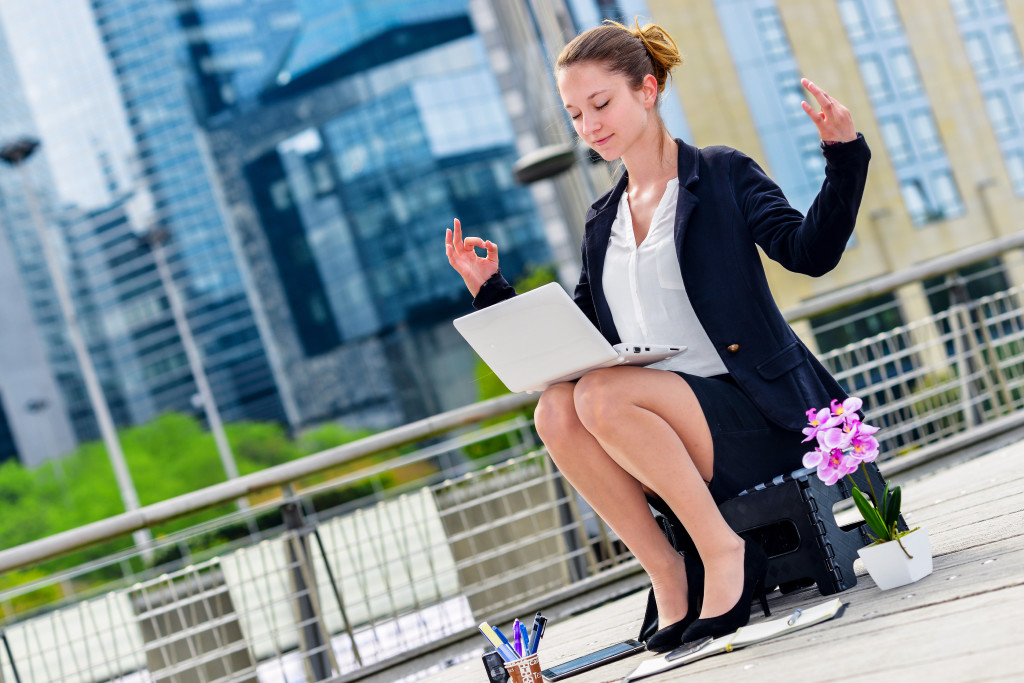 Tim will use your existing office and environment to deliver this unique lesson to you and your employees.
ABOUT TIM KELLY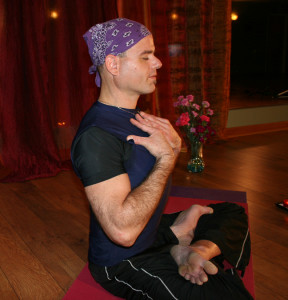 • Registered Yoga Teacher (200 Hours, RYT)
• 15+ Years Working in Operating Rooms
• Anatomy Training with Johnson & Johnson (Dr Aaron Ruelhauter)
• Over One Thousand Surgeries Witnessed.
• Anatomy & Ethics Training via Yoga Teacher Certification
• Creator of Zenhaling™